Is the second battle like its first counterpart? How can Zidane keep the unbeaten Streak making Barcelona the 33rd victim or will it be broken? How can Lucho survive to keep competition on?
First of all, we should admit that Barcelona - Real battle is considered to be the most significant match at industry of football. It's briefly clásico of the earth. Saturday battle is so special due to the fierce competition at La Liga. Real go clear six points.Thus, Lucho will do their best to win having a wish to compete for La Liga.
Firstly, Barcelona struggle nowadays. The weakest point of Barça has is about the midfield line. Thus, the suitable line-up of Barça is 3-4-3. Concerning rumors, Lucho is gonna start with three centre backs. Piqué, Umtiti and Mascherano play at the defense area. Roberto will play at the right area and Denis Suarez will go to the left one. Lucho will rely on Busquets and Rakitic as holding midfielders. Busquets and Rakitic will have roles of making the ball through passing the ball to the right and left wing. The forward line is stable represented at MSN.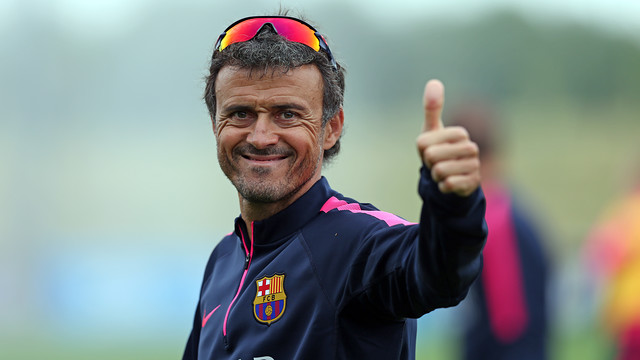 Concerning Zidane, he will carry out 4-3-3 strategy. Return of Ramos represents a good news for the Algerian warrior, Zidane. Varane will support Ramos at the defense. Carvajal and Marcelo will be the backs. Kovacic will be the holding midfielder. Isco and Modric will support Kovacic at the midfield line. The forward line will consist of Vasquez, Ronaldo and Benzema. The left area of Real, represented at Marcelo and Ronaldo, is so fierce and Roberto suffers at the defense so Lucho will rely on three centre backs to force Mascherano stay behind Roberto to make Ronaldo unable to penetrate.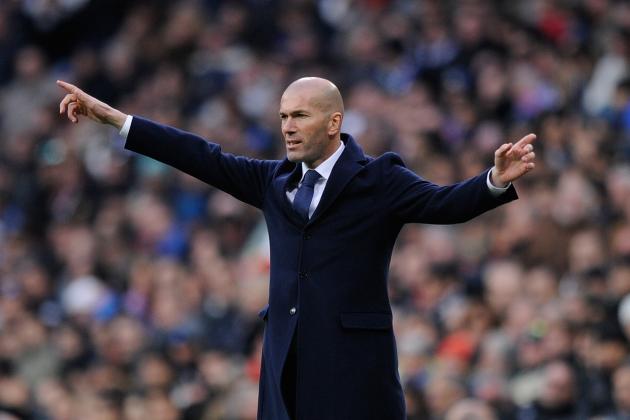 To defeat Barcelona, you must carry out policy of the high pressure like what happened during Soceidad battle. Such pressure must be about Benzema, Vasquez, Isco and Ronaldo. To press upon Busquets must be the first step for Zidane if he wants to win. Modric and Kovacic will stay at the midfield line. It's gonna be a block of defense.
To play with 3-4-3 is a good thing as it helps to defend very well during the counter attack of the opponent. For example, Rakitic and Busquets will stay supporting the defense line. They will be five at that time. During Barça's attack, Lucho will tell Roberto and Denis Suarez support MSN to confuse Real's defense as Zidane guys have the ability to defend very well as one unit. However Lucho's strategy will change from 3-4-3 into 5-2-3 during the counter attack made by Zidane guys. Busquets and Rakitic will go back to support the defense. Roberto and Denis Suarez will have the ability to make the assist for MSN.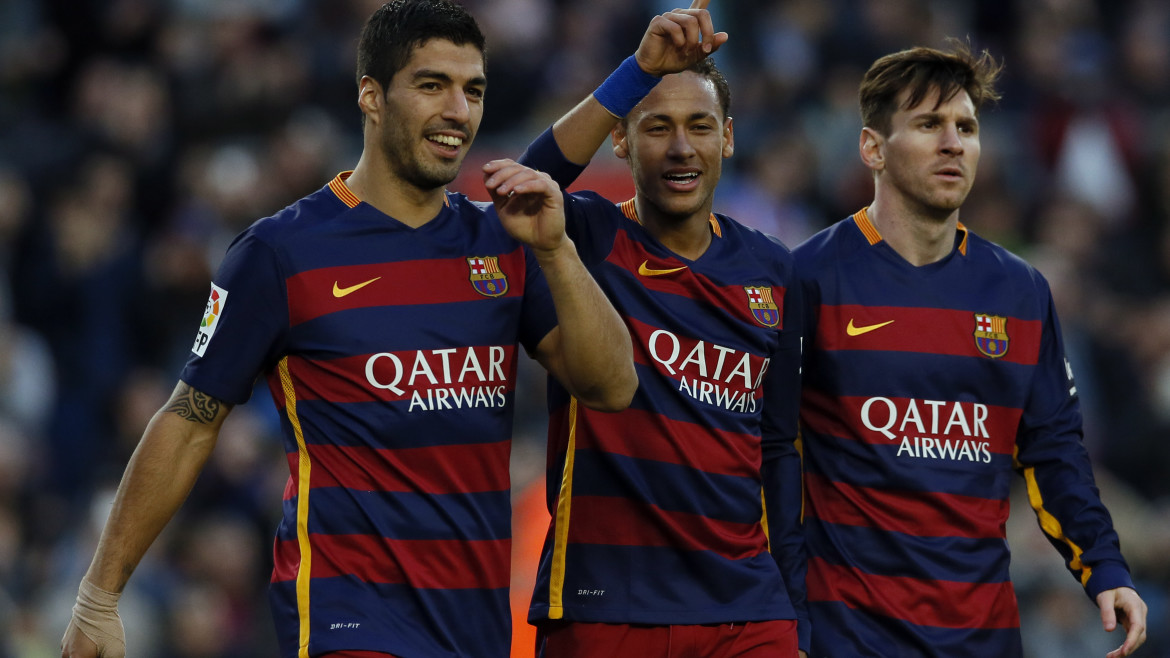 To restore the ball quickly is what Zidane taught his guys to do so .Zidane will tell Modric to run at the area left behind Denis Suarez. He will also force Isco to do so behind the fragile Roberto at the defense. To defeat Real easily, make Modric unable to take the ball. Lucho shouldn't allow Real midfielders to pass the ball at the wing area.
Denis Suarez and Neymar should form a high pressure upon Carvajal to make him commit mistakes. To make Real struggle, Lucho should tell MSN carry out policy of the high pressure. The best trio of all time, MSN will exploit Ramos recklessness to score. Messi and Neymar will manipulate with Varane who is easily dribbled. Policy of the high pressure may have fatal repercussions as Navas may make a cross for Modric. Modric is intelligent at dribbling and passing it to Ronaldo who doesn't wait a lot to torment ter Stegen.
Zidane really knows that the back area of Barcelona is so bad at the defense. Thus, he will tell Marcelo and Ronaldo support each other at the left area. Carvajal and Vasquez will exploit absence of Alba. However, Zidane will tell his backs not to move forward together as he really knows that Barcelona players are very good during the counter attack. Concerning Suarez and Benzema, they should play important roles as strikers. Suarez enjoys pressing upon the defense and will support his mates.
Concerning Benzema, he is lazy at pressing but he is lucky during Clásico. Phenomenon of the injured players gets so clear but Real suffer more than Barça. Absence of Bale represents a big threat for Zidane. Such absence is useful for Lucho. Absence of Alba is very bad for Lucho.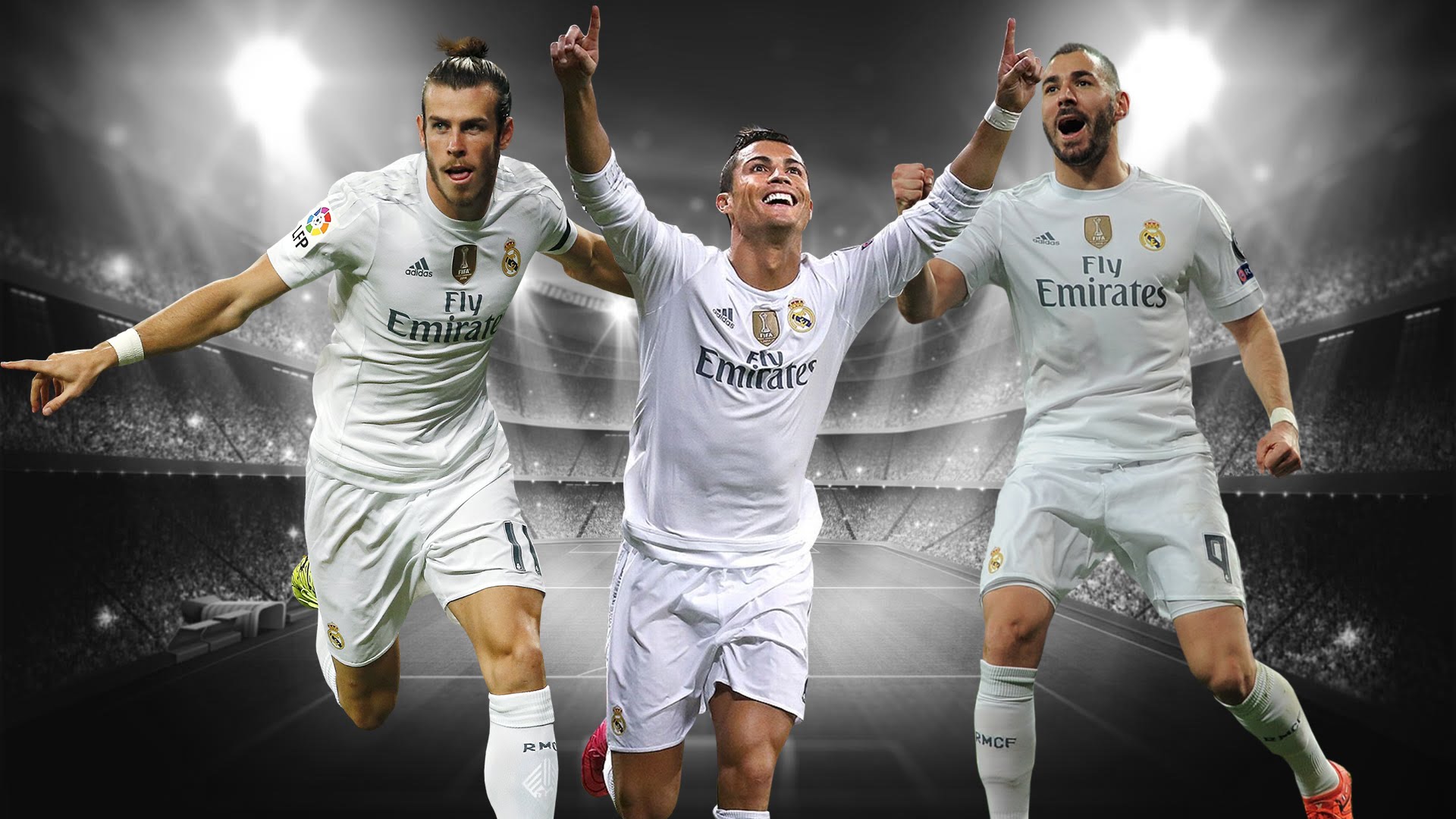 Concept of the bench may be good for Barcelona more than Real. This is due to the fact that Barcelona will rely on Iniesta at the second half. He will have a good effect at the pitch. The only good sub for Zidane is James who is good but isn't compared to Iniesta. Zidane will change the strategy from 4-3-3 into 4-5-1 during the counter attack of Barça. He will tell Vasquez and Benzema go to the midfield line to confuse Barça's midfield one. Zidane's trick is gonna be position of Ronaldo who sometimes changes from the left wing into a shadow striker like what he did at derby.
Lucho will tell the flea, Messi to leave area of the right wing for Roberto. Lucho's purpose is to make Messi go to the midfield line to make the cross for Neymar who can easily dribble or pass it to Suarez who enjoys tormenting the opponents. To sum up, Zidane will do his best to keep the gap to win the trophy at end of the journey. Lucho should rectify his fatal mistaks proving that he deserves such position as a boss of a great team like Barcelona.
Source: Ahmed Bahgat
E-mail / Ahmed.bahgat28@yahoo.com.
Twitter / @AhmedBahgat28